I use Grammarly Premium daily for my blog, my responses to all inquiries, and my answers to the questions I get from my posts. I love it and want to share it with you. You must think, "IS Grammarly Premium worth it?"
It's a widespread reaction when I recommend Grammarly Premium to my friends. Let's keep reading for more details.
Grammarly is helping since I am not very good at spelling and grammar, and I am happy to have it as my proofreader and tutor when I write.
It's been one year since I used Grammarly FREE version, and I cannot express my gratitude to them.
So, I decided to go premium for better service and make all my writings more professional. If you have the same concerns about writing as I did one year ago, I suggest you try Grammarly for FREE first!
Disclaimer: As the owner of Smileaffiliatesuccess.com, I have tracked down special deals for products, tools, and services mentioned herein. When you click my affiliate links on this page to make a purchase, I may get a small commission, and you will definitely get a great bargain. This is a win-win advantage for both of us.
What Is Grammarly?
-Summary of Grammarly-
Product Name: Grammarly
Founder: Alex Shevchenko, Max Lytvyn, and Dmytro Lider in 2009
Product Type: Online text editor with grammar checker, spell checker, and plagiarism detection
Price: FREE / $29.95 monthly / $59.95 quarterly / $139.95 yearly
Best For: Anyone who needs to write something
Rating: 95/100
Recommend: YES!
Alex Shevchenko, Max Lytvyn, and Dmytro Lider 2009 developed Grammarly.
When you write, Grammarly would auto-check all the words and sentences you wrote. Then, it will check your grammar, spelling, and plagiarism detection.
Do not think it only works when you write something in Microsoft Word! if you integrate it into your chrome browser, it will be able to help you when you reply to someone's post on Facebook, edit emails to your clients, and write various other tasks.
Meet The Founders
It's also important to check the founders' profiles on social media if you can find them on Facebook, Instagram, or Linkedin. Look what I found on Linkedin.
How Does It Work?
Let's see some examples from my daily responses on Wealthy Affiliate! I want to welcome Linda, who left a message on my profile, so I want to thank her for showing my Internet hospitality.
I typed "for help when I have any issues with my website!", and Grammarly found an error in my sentence & corrected it! I only need to move my mouse to the words unlined with red and see what the better choice is. That's done!
Once Grammarly corrects my sentence, the accuracy becomes better than ever!
Furthermore, the FREE version also detects the tone of your sentence, like the below screenshot!
When I am about to leave a comment on Jim's post to show my admiration, Grammarly will detect my tone and let me know whether this matches my words.
Good For?
Me! As an online marketer, I think to keep composing quality content for my website is heavy. But, Grammarly does a good job when I no longer have to check my spelling and grammar again and again.
It is indeed a great FREE tool that I could find on my affiliate journey!
It also helps when you are students, writers & authors, online marketing beginners & experienced, and literally, anyone who wants to write could benefit from Grammarly.
Grammarly FREE Vs. Premium Membership
Grammarly has a Free version & Premium. I used it for free for around a year, and I want to compare the difference between these two plans.
Free Version
In the Free version, you will get the auto-correct feature like what I showed you in the previous paragraphs. What I didn't show you is "Wordiness." The wordiness feature is to delete your unnecessary words and replace them with a better choice of phrase.
Like the below image, Grammarly replaces "It may happen that we need" with "We may need," which sounds nice and clear!
Grammar, spelling, and punctuation errors: find out your grammar errors and misspellings
Wordiness: delete unnecessary words
Tone detection: let you know how you sound like before you hit the "send" button

Premium Membership
Besides the three features in the free version, Grammarly Premium provides nine more powerful features.
Inconsistent writing style: ensure your sentences match your reader's expectations.
Unclear sentence structure: Avoid your sentences become ambiguous
Overused words: find your overused word an alternative
Ineffective vocabulary: get a stronger word to replace your bland word
Hedging language: eliminate your needless words with more committal ones
Impoliteness: change your impolite words to polite words(less harm)
Insensitive or non-inclusive language: ensure you sound respectful without hurting people
Inappropriate tone or formality level: write in a polish & professional way
Plagiarism: Here comes the best part for students and, school teachers & professors. You think your school teachers and professors won't know you are just copying others' works when you hand in homework. But, it has become more accessible than ever to examine through Grammarly Premium. It only takes a few seconds to cross-check your sentence piece against over 16 billion website pages.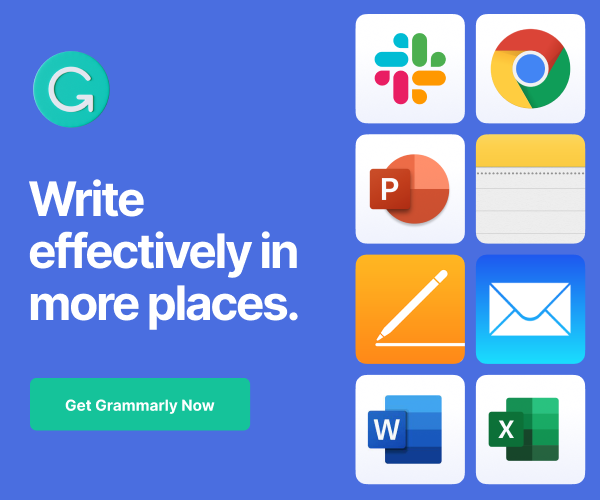 I also made a table to compare all the plans, showing clearly what features you get in different plans. Free version and Premium membership are all efficient tools to improve your writing skills. You may ask, why should I go to Grammarly Premium?
Both are great tools to check your spelling, grammar, and punctuation errors, but premium membership also checks overused words, alternative vocabulary, sentence structures, politeness, and plagiarism.
For me, I would try the FREE version. If I like it and want to improve more about my writing, I would go premium since Grammarly Premium is indeed the best tool in this industry!
Grammarly Premium Experience
I upgraded to Premium these days by the Black Friday vibe around the whole e-commerce shopping, and there are so many excellent online services that also offer promotions. Type the service plus "Black Friday"; it's easy!
My Grammarly experience gets better with the more powerful writing assistant installed in my chrome. It tells me something I could do better each time and improve my writing step by step.
For example, I want to reply to one comment on my website. It tells me like:
Once I've done it, it tells me more like:
OK…I came out with one more request: I hope she could read one of my posts on my website!
Payment
An excellent service needs your support, and so does Grammarly. I have used it for over a year now, and I love having more vital features to sharpen my writing pieces.
FREE: You pay nothing to easily try the above three great features. The best way is to integrate with your browser for any writing pieces!
Premium: You could either pay monthly, quarterly, or yearly. The best value plan is to go yearly, costing only $11.66 per month.
What I like about Grammarly Premium?
Grammarly has so many Pros to talk about. I think all the features in both the Free version & Premium membership cover all.
Let's rewind to school days. How long does it take your school teacher to read your composition and correct the whole piece for you?
Now, it only takes about a few seconds you would understand an instance to know where you could improve your writings!
What I don't like about Grammarly Premium?
When I finish my post every time, I check it with Grammarly, which always shows many red underlines in my whole piece. I feel I still have a lot to improve. But it's okay to know this!

My Grammarly Bonus Today!
Yes, Grammarly does provide bonuses for everyone, but I don't think many people know these.
If you don't want to install Grammarly on your laptop or your chrome browser, you could go HERE for your taste of Grammar check! You might be surprised by the accuracy of your spelling.
If you want to learn more basic grammar, you could go HERE to get more grammar tips to suit your needs. I think it works pretty well if you have a school kid, but you don't have much time to company them for their homework!
If you run out of words for your posts(this is very normal, it comes to me every day), you could go HERE & THERE to read more quality articles written by the Grammarly writer team. Trust me, you will come out with new ideas very soon!
Grammarly loves to correct your words, but it also teaches us the slang we learned in 2019! (I love it!)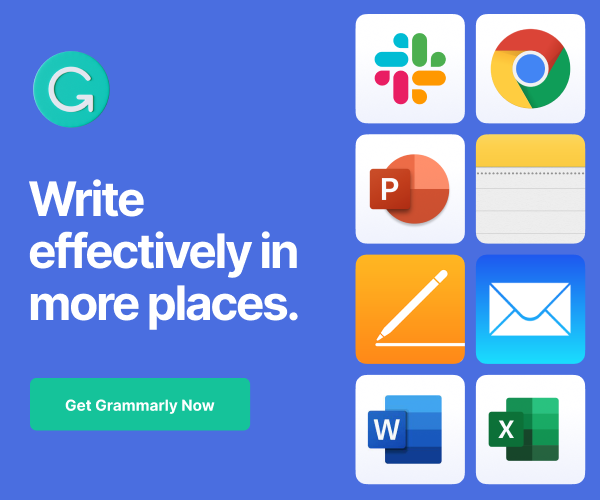 Conclusion
I hope you enjoy my Grammarly review and comparison, and I still think you would feel the same as I do when I use Grammarly every day for better writing output.
You are welcome to use the FREE version for the trial, and you will eventually get to the stage where I am right now to upgrade to premium membership when you pursue a more professional & effortless writing experience! And I hope you can use my code to upgrade your account!
If you still have questions, please PM me or leave your honest feedback below. I will try to feedback within 24 hours!
Enjoy this post? Don't forget to bookmark this page or save it on Pinterest!